Courses Offered
Step up your coffee journey with our master classes
You will be learning from the best!
Meet Our Coffee Trainers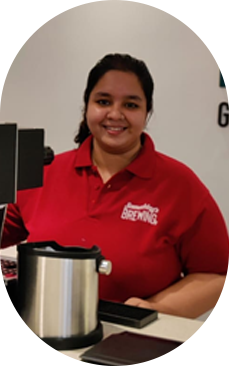 After working for one of the leading specialty coffee houses in the country, she is now our in-house coffee expert. During her 5 years tenure, she has trained numerous coffee home brewers and coffee professionals.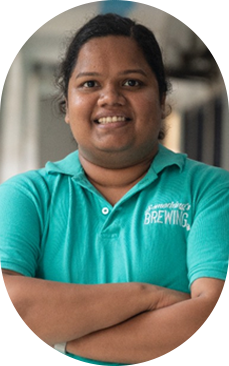 Rasika is the Head of Coffee Education and Training for Kaapi Machines & Something's Brewing. With over 9 years of experience in the coffee space, she has trained many professional baristas and home brewers.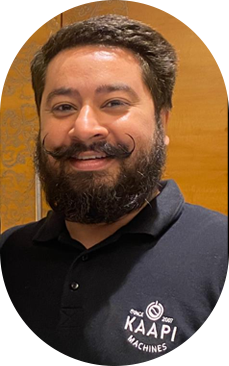 Ramandeep has completed his SCAI Barista course from Bangalore & Virtual program on cupping Arabica & Robusta coffee from the coffee lab. He has taken 150+ trainings in the past 3 years.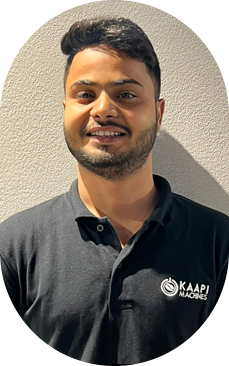 With extensive experience in the coffee industry, Sajan has a passion for crafting exceptional coffee beverages. He helps coffee enthusiasts with his keen understanding of coffee origins, brewing methods, and sensory evaluation.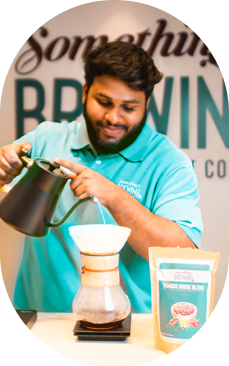 Jowin has completed his post-graduation in coffee quality management from the Coffee Board of India. He has immense knowledge of farm-level processes and the roasting of green beans. Currently, he is working as the regional trainer for south.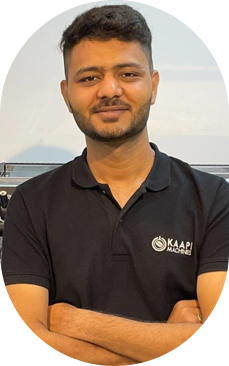 After working for some of the largest coffee companies in the country, Rohit joined Kaapi Machines. He is a Barista Pride Winner and enjoys making different coffees especially coffees with latte art on them.
See what the community says about us
Why us?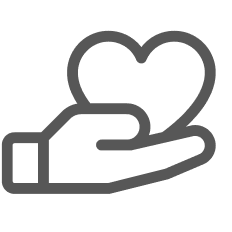 Trusted by many
Lorem ipsum dolor sit amet, consectetur adipiscing elit, sed do eiusmod tempor incididunt ut

Value for Money
Lorem ipsum dolor sit amet, consectetur adipiscing elit, sed do eiusmod tempor incididunt ut

Expert Guidance
Lorem ipsum dolor sit amet, consectetur adipiscing elit, sed do eiusmod tempor incididunt ut

Active Learning
Lorem ipsum dolor sit amet, consectetur adipiscing elit, sed do eiusmod tempor incididunt ut